1. Nothing is Permanent
"There is nothing permanent except change"- Heraclitus
Whether you are at the top of your life or you are facing the worst situation in your life, remember nothing is permanent everything is temporary. So be humble always when you are at the top of your life and be hopeful when you are facing the worst time of your life.
Those people who are best friends today they may not be there with you tomorrow. The people whom you trust most today may not be there with your tomorrow as nothing is permanent.
But also the biggest problem of your life today will not be there with you tomorrow. So just have hope because there is always a morning followed by the morning.
2. Live in the Present
"If you are Anxious you are living in the future, If you are depressed you are living in the past and if you are in peace you are living in the present"- Lao Tzu
It is always important to live in the present moment because you never know what tomorrow may bring to you. Right now you are reading this article but no one knows whether you can completely read this article or not.
Because anything can happen next moment thus live the present moment. We always say that once that thing will happen I will be happy, once I achieve that thing, everything will be fine.
But remember once you achieve one thing another will appear and another and another. Thus there is no limitation to our needs and wants. So forget to live your life after this or that moment, live it right now.
"Yesterday was history, tomorrow is a mystery and today is a gift that is why it is called a present".
3. Our everyday habits form our future selves
We often tell ourself "ek baar krne se kya ho jayega", "ek baar sutta peene se konsa me mar hi jauga".
But remember what you did today, you will repeat it tomorrow and the next day also. And at the end of the week, you will up knowing that you are addicted to cigarettes or anything.
So choose your habits wisely as they will make your future either bright or dark.
Thus all of your daily habits are responsible for the future. What you are today is the result of the habits and you daily things which you were doing and repeating daily and what you will become tomorrow will be the result of the habits that you will choose to perform daily.
So choose your daily habits wisely.
4. Do what you love, love what you do
You have chosen PCM by chance, you have chosen to be an engineer by chance and you will end up doing work in an IT firm by chance.
You may be thinking that what is the problem in that but believe me after a certain time you will get bored with your life if you will continue to live like this only.
I once heard somewhere "You only get buried at the age of 85 but we actually die at the age of 25". All our hopes and dreams are killed.
If you find this life useless and no hope for tomorrow. There will be no joy in your life.
Thus it is very important to do what you love because if you don't do what you love you will die every single day.
And for the motivation to do what you love just remember, we used to say to ourselves usually to do things which are not permitted " Are zindagi ek hi baar to milti h to khul k jio or enjoy kro, jo krna abhi hi krna h" then why not is it not true for your dream job or something you love. Thing deeply.
5. If you want to "do what you love," you have to work three times as hard as everyone else
But it is not easy to do what you love, because if you want to do something different from traditional things.
You have to suffer a lot. Face a lot of difficulties. But believe me its worth it.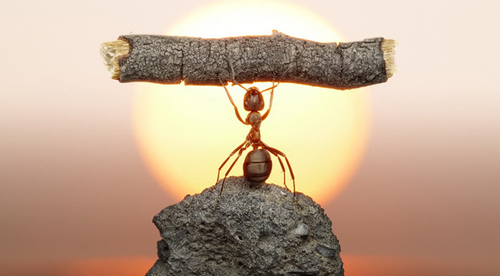 You will feel every day joyful. You will feel energized every second and you live your life to its fullest.
Every moment will be full of happiness and full of enthusiasm. And you will end up saying "Yaar life ho to aisi".
6. Life Isn't Fair
Yes, it is true that life is not fair. Few of your friends are born with great memorizing power, some are born to rich families and some of your friends have some other special qualities.
But instead of getting jealous of them we need to accept that life isn't fair.
Life is harsh on some people and lenient with others. But we can't do anything in this.
So just accept the fact as it is. And work hard if you are not in the privileged one because till today there is no replacement for hard work.
And guess what this is the only productive things you can do instead of crying that others are better than you.
7. The sacrifices you make today will pay dividends in the future
Many of those who are in the last quarter of their lives look back at the poor choices they've made, especially the time that they wasted.
It's always easier to see where you could've done better when you look back to the past.
Many of them agree that with just a bit more strategic plays they could've been in a way better position than they find themselves right now.
They all regret not reading more early on and none of them remembers any of the time wasted watching tv.
If they were smarter with their time, they wouldn't have sacrificed as much as they had.
The sacrifices you do today will help you to achieve what you have dreamt of. And you should know that there is a price for everything. Thus work harder today and this hard work will pay you tomorrow.
8. Family matters more than friends
In the latter part of your life, you will realize that family is more important than your friends because they are the only people who are genuinely on your side, care for you.
The friends are temporary and if you have few friends who are loyal enough then believe me you are very lucky. Never lose them.
But always give priority to your family.
9. Don't spend on materialistic things, spend on life experiences
Our generation is spending money blindly on the looks and materialistic things like clothes, phones etc.
But later you will realize that all your spending on these things is irrelevant.
Because you never remember how many items you have but you always have memories of your trips with your friends, the family time you had and the unplanned trips you had in your past.
Life experience may be any event, trips with friends, alone time, family time, any workshop and anything that will give you the lifetime memory. So spend your money wisely.