Success story behind Freecharge
Alike many of the successful companies, Freecharge initially begin as a start-up. Freecharge is one of such startups which later turned to huge business. It all came from an innovative idea of 'Kunal Shah'.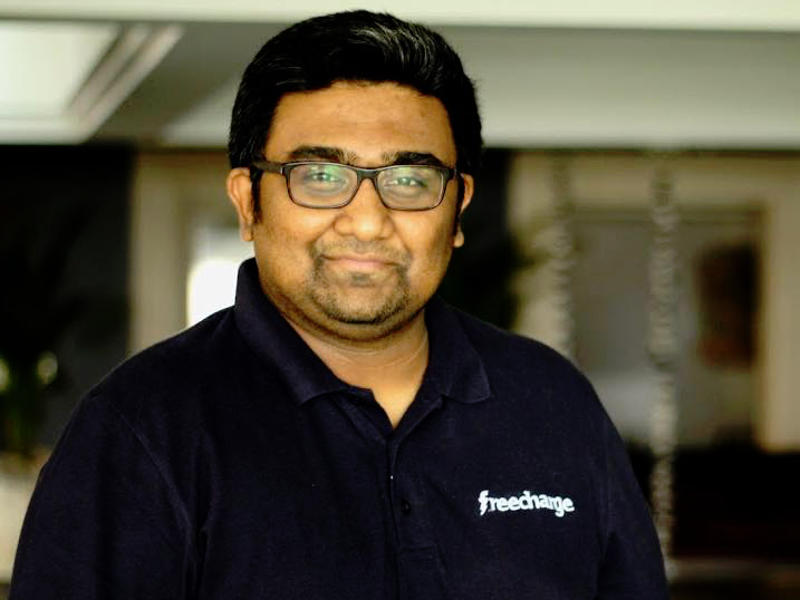 Kunal Shah is from a business family which deals with pharmaceutical operations in Mumbai. He started his career joining in a BPO and funded himself through buying and selling pirated CD's and cards. He always looked up to entrepreneurship with an unique business ideas.
                    Kunal, although exceptionally sound with thinking, does not have a Degree in any of the fields which would actually relate him to the Field of Entrepreneurship instead he holds a degree in Philosophy.
The idea behind the origin:
      Kunal shah was hired into the BPO by "Sandeep tandon", who was investor for the business idea. They both teamed up as outsourcing duo and recognized each other's capabilities
      In 2009 Kunal shah signed a venture called Paisaback in the grounds of cash back. Which teamed up with localized centers of companies like McDonald's, Barista Coffee, Dominos, Croma to offer cash back to the customers which was referred as Paisaback. But the model didn't last long and got defeated by online players like Mysmartprice, CouponDunia and others.
Later on he decided to start with an innovative idea which does not disrupt the system. Leaving PaisaBack behind and looking for better business model he started 'Freecharge'.
The Head start for the FREECHARGE:
      They found that 95% of the invoices of the mobile stores belongs to recharges. They focused on new genre of entrepreneurship which is recharges. This led them to go into the development of the product, and Sandeep being an engineer himself, had pretty sweet experience working in the Product development for Marketing companies. Freecharge was launched on Aug 15, 2011. One of their key initial partners was McDonald's which helped them grow rapidly.
Present status:
                Freecharge's growth can be estimated as 1000% achieving customers over 30 million and counting. Moreover the main reasons for customers to adopt freecharge is that a transaction is done within 10 seconds successfully along with coupons and cash back offers.
                           They got funding from Tandon Group and Sequoia Capital, an American Venture Capital firm in 2010 for an undisclosed amount. Later In 2015, Freecharge got acquired by Snapdeal for (₹2700 crore)$400 Million, making it the biggest takeover by any firm in the Indian Startup space.
                       Kunal Shah and Sandeep tandon together with an innovative idea based on business analytical adaptability had reached to a huge success,  starting as a start-up and making it the biggest take over firm in Indian startup space.
Inspirational words: